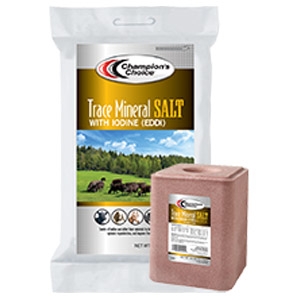 A specially formulated product designed to meet the salt and trace element requirements of most livestock, while supplying the highest allowable level of iodine in the form of Ethylenediamine Dihydriodide (EDDI). EDDI helps control body cell metabolism organically, and also assists in improving feed utilization, promoting growth and optimizing reproduction. 50 lbs poly bag or block.
Manufacturer: Sweetlix | Ridley Block Operations
Model Number: 500255
For the control of legume (alfalfa, clover) bloat in cattle when consumed at the indicated rate. Most often associated with ruminants grazing lush, immature, legume pastures (alfalfa or clover) or cereal grain pastures (wheat, oats or rye).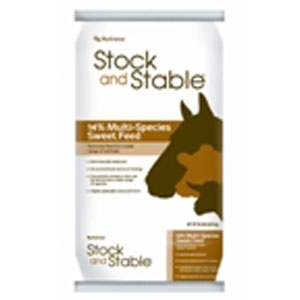 Stock and Stable Horse & Livestock Feeds provide a convenient, value-priced feed option that works across a range of species. Available in textured and pelleted forms, with a variety of protein levels, they provide quality nutrition for your entire farm.